10% OFF Available to Sitewide!
Regular price
Sale price
$74.99
Unit price
per
Sale
Sold out
【Durable and Comfortable】Made of iron for durability and holds up to 300 lb.Black soft seat and thick premium padding for comfortable long time working.
【Easier Move】Padded seat measures 14.5" in diameter and has high density foam padding for added comfort.Stool rotates 360 degree for easy and efficient movement.
【Specification】Height of the swivel bar stool is 29''; Diameter of the ring under the stool is 17''; Weight is 8.5 pounds.
【Protective Caps】Four legs equipped with non-slip protective caps keep stool stable and prevent floor from scratching.
【Multiple Use】Swivel bar stool that is perfect for any shop, work bench, breakfast bar, coffee bar, kitchen area, garage or home and commercial grade restaurant chair etc.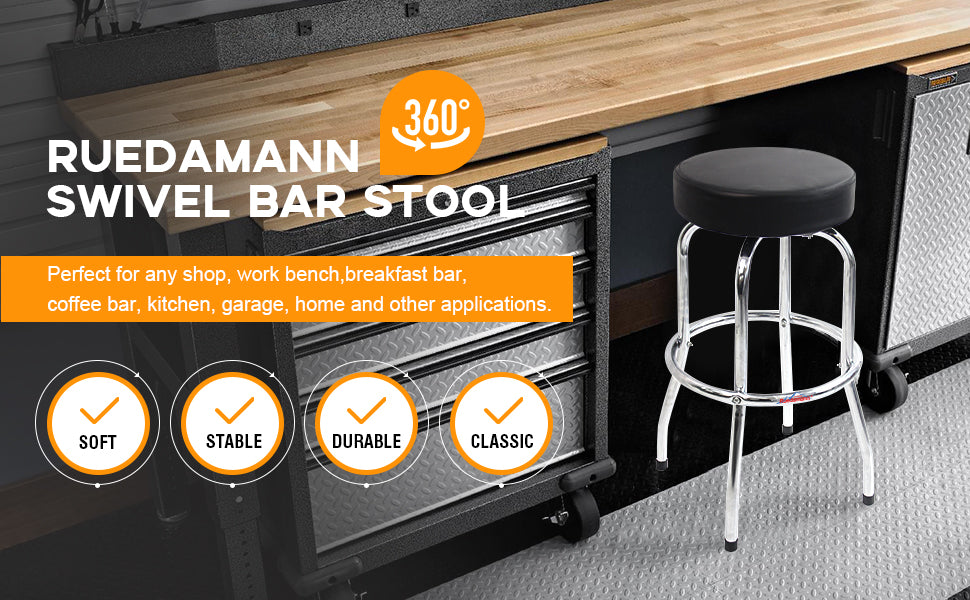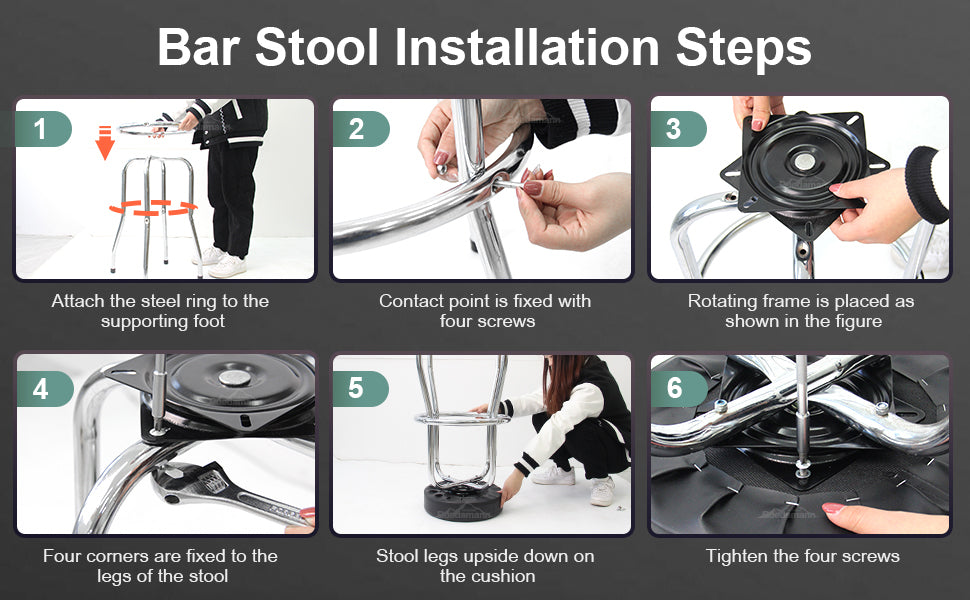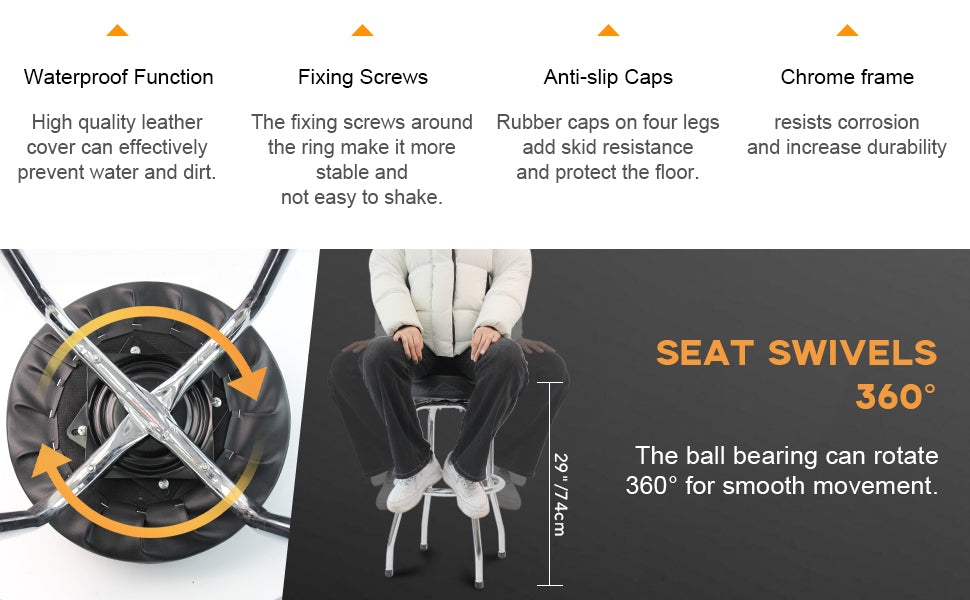 Share
View full details
Collapsible content
Shipping

We will deliver the goods within 24 hours after receiving the payment, except for weekends and holidays.Normally, delivery to the lower 48 states of the United States usually takes 3-7 working days(except special circumstances).
Warranty

Warranty period of our ramp is 1-year, artificial damage is not within the warranty period.
Contact

Whatever you need, wherever you are, we're happy to help you.

Your message will be sent to our customer service center. We will respond to you as soon as possible.
How to choose a ramp?

Ruedamann wheelchair ramps are one of the best-selling mobility ramps in the United States and are widely used in the commercial, transportation industry, healthcare and nursing home industries, and private individuals. We know you may also be wondering how to choose the best ramp, so we've created this guide to help ensure you get the best ramp for your purposes.

1. First you need to measure the steps, stairs, thresholds, curbs, vehicles, etc. where the ramp will be placed:

(1) Measure the total vertical height from the ground to where the ramp is placed, which we call the "vertical height". (See below)



(2) Measure the total length of the steps to ensure the ramp is long enough to overcome the steps.  (See below)



 

2. Understand the slope ratio.

Common slope ratios are: 1:4; 1:6; 1:8; 1:10 (see the figure below).



For manual wheelchairs, our recommended slope ratio is 1:6. For example, for a 1 cm rise (vertical height) you will need a 6cm long ramp. If you have a larger space for the ramp, you can buy a longer ramp than recommended as this means you will have less effort and easier going up and down the steps. Note: 1:4 is the maximum height.

3. We also recommend checking the threshold and whether there is any height inside the steps.

For situations where the interior height is low, bridge-type sill ramps are often the perfect solution. ​

4. Choice of width.

Your ramp should be wide enough to accommodate your wheelchair/scooter, but narrow enough to accommodate your threshold. For this reason, we offer a range of widths for you to choose from.

Our normal folding ramps are 72cm wide, and we also offer extra-wide folding ramps with a width of 85cm. Telescopic ramps require you to check whether the tire width of the wheelchair or scooter you are using exceeds the inner width of the telescopic ramp. The inner width of our telescopic ramps is in the range of 15-25cm.

Note: Since the side height of all telescopic ramps is 5cm, the chassis height of the wheelchair must be greater than 5cm. If the bottom of the chassis is too low, the wheelchair will get stuck on the side tubes of the ramp.

5. Contact us.

If the above article does not answer your questions, please contact us with your questions.